This is a weekly meme created by Books by Proxy, but currently run by Lynn's Book Blog.
"Beware the moon, lads."
This weeks theme:  A cover with a shapeshifter.
I love a good shapeshifter book ❤ I much prefer shapeshifters/werewolves/Animagi to vampires (#TeamJacob) But the problem with shapeshifter books is that, most of the ones I have read are romances and therefore have very few covers. And the ones that aren't romances (Harry Potter and the Prisoner of Azkaban, Soulless, Twilight, Definitely Dead) don't prominently feature the shapeshifter on the covers.  They might have 1 or 2 covers with them, but thats not enough!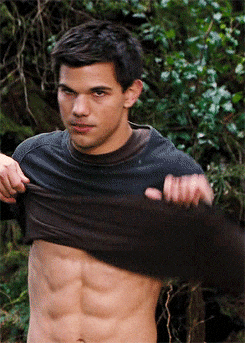 My Choice: X-Ops Series and SWAT: Special Wolf Alpha Team Series
I'm going to go a bit rogue this week and compare two different series, because I don't know what other book to choose!
Back in April 2016 I became slightly obsessed with these series! I read 7 books and 4 novellas in like 5 days because I couldn't get enough! I read all the ones that had been released at the time but now I am pretty far behind in both series, but we can still drool over the covers!
Covers (X-Ops Series):
Covers (SWAT: Special Wolf Alpha Team Series):
Winner:

The first ever book I read by Paige Tyler was Her Perfect Mate (X-Ops #1).  I loved it because the female was the shapeshifter and the male was human, which rarely every happens in shapeshifting romances!! It was awesome! She wasn't some hapless female who needed protecting, she was a strong woman who needed a partner and I loved that dynamic!
Which is your favorite? Do you agree with my choice? Let me know in the comments!!