I am totally stealing this idea from Margaret @ Weird Zeal!  Basically you list out your favorite books, and try to find quizzes to determine which character you are! Before you take the quiz make sure to guess who you think you will be!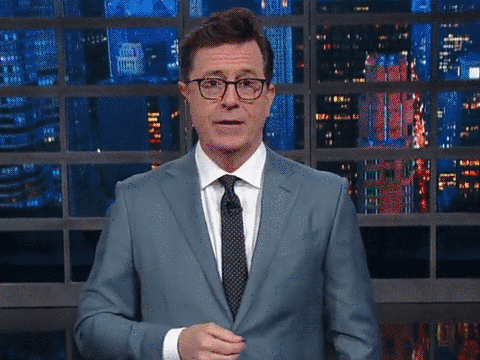 Princess Bride
My Guess: Princess Buttercup
Quiz: BuzzFeed
Result: Westley
AKA the Dread Pirate Roberts. You're a true hero: smart, brave, loyal, romantic, talented, and pretty much perfect in every way. Congrats on your face.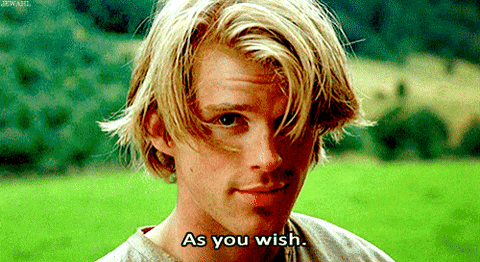 I wish!!! He is my favorite ❤ But I am not that brave!
Harry Potter
My Guess: Hermione
Quiz: BuzzFeed
Result: Albus Dumbledore
You're wise, quirky and very trusting. You're loved and respected by everyone but sometimes you put too much pressure on yourself to make everything right.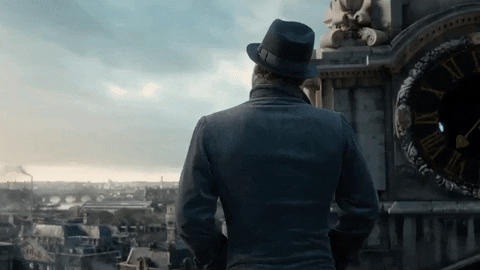 Huh … didn't see that one coming, but I'm not mad!
Eragon
My Guess: Saphira
Quiz: AllTheTests
Result: Tie between Eragon and Saphira
Eragon! You want to understand but can't wait to do so. You must not get ahead of yourself, or you won't be ready to face what you desire.
Saphira! You are close to those you love and wish not to harm, but know there are times when it is needed. You are understanding and honest with your life.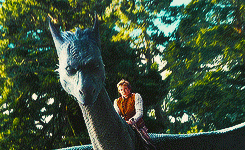 Robin Hood
My Guess: Maid Marian
Quiz: GoToQuiz
Result: Guy of Gisborne
You are the Sheriff's bit on the side. Or his b***h. You toe in line to earn honours and merits from your leader. You don't stand up for yourself enough. Don't blame me, I didn't pick your answers for you.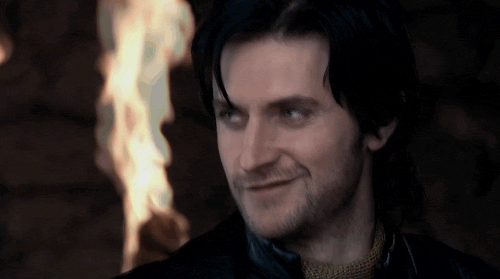 Noooooooo! I know I don't stand up for myself enough but I don't think I would follow the Sheriff 😦
Good Omens
My Guess: Pepper or Newt
Quiz: Zimbio
Result: Aziraphale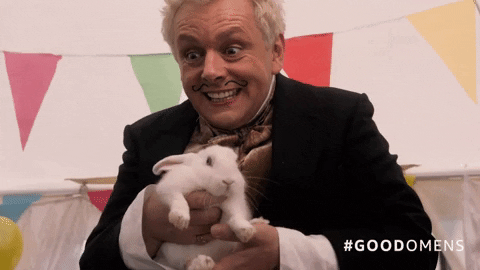 Pride and Prejudice
My Guess: As much as I would love to be Elizabeth, I would probably be Jane or even Mary
Quiz: Sparknotes
Result: Mr. Bennet
You are wry, intelligent, and probably bad with money, not unlike the patriarch of the Bennet family. You often make poor decisions that you'll spend the rest of your life paying for, but you've adopted a "can't be bothered" philosophy to deal with it all. What you lack in zeal, you more than make up for in witty banter.
Quiz: Playbuzz
Result: Jane Bennet/Mr. Bingley
You're basically the kindest, sweetest person on earth. Sensible, caring, sensitive, and attractive you're the epitome of a good person. You always look for the best in others which may cause friends to take advantage of you, but in the end, you will end up happy and rich with your good-lookin' S.O. Go you!
Quiz: BuzzFeed
Result: Mary Bennet
Your head is always buried in an improving book, and your tongue is always ready to give sober, sensible, helpful advice to any who will listen. No one ever does.
I couldn't do just one quiz!! But I managed to limit myself to 3 haha.  It never occured to me to pick Mr. Bennet, I was only thinking of the Sisters and Darcy/Bingley/Wickham.  But I think I show traits of all 3 of my results.
---
I could do this all day! I love book quizzes 😀 I'm happy with all the results other than Guy of Gisborne.
If you take any of these quizzes let me know your results!!