Sometimes I have this really bad habit of just writing down posts I've been tagged in and not actually looking at the post.  Usually this isn't a big deal, but in this case I kind of accidentally did this tag in another post without realizing it.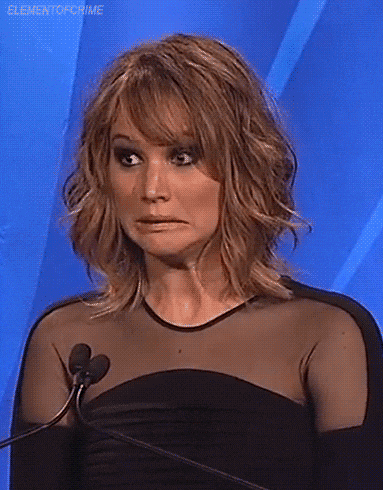 This tag is super similar to my Which characters from my favorite books am I? post, but I am still going to do it! I love quizzes and besides, its not exactly the same! Also, I was tagged by Siobhan @ Novelties and this tag was created by Loretta @ The Laughing Listener, so of course I want to do it because both of them are super awesome! ❤
RULES:
Take all the quizzes down below and record your answers somehow. I decided to just copy the text from each quiz and paste it into my post, but screenshots work too! Whatever floats your goat (Yes goat. I SAID WHAT I SAID).
NO CHEATING. You get one shot to take each quiz my friends. I'm watching you. ∗Suspicious squinty eyes∗
Use this post to give credit to the creator Loretta @ The Laughing Listener or tag me on twitter @LaughnListener so I can see everyone's answers!!
Tag some friends to spread the fun!
I've never read Red Queen so I don't know if this is good or not … But other than Strong and broody it kind of sounds like me?
Its been so long since I read these that I don't even remember who Jem is? But I remember Alec and he is cool 😀 Also the blurb sounds like me.
This is another one I haven't read but I love the blurb! I don't know if I am overwhelmingly sarcastic (tho I try to be 😉 ) but the rest sounds right!
Ahhhhhh, its been so long since I read these that I don't remember this character? And the blurb doesn't sound like me at all
Aww, I love Neville ❤ And I'd like to think all those things are true about me ❤
Another book I haven't read, and it doesn't sound like me at all (except for the always hungry part)
Haven't read this one either. I'm not ambition driven at all, but I do have trouble making friend, so this one is half right
I had a Team Jacob shirt way back when loving Twilight was still cool ❤
Yup! Sounds about right ❤
Haven't read these either, but I do have long blonde hair 😀 (well actually its not long right now, but it is blonde!)
---
I love this tag! Even though I haven't read a lot of the books, it was still fun to read the blurbs and see if they made sense.  Some of these were weirdly accurate seeing as they tend to ask questions like this:
(My answers: Space, Cheese, Cats, Top Right)
My favorite result from all of the Quizzes was Vivi from The Folk of the Air series ❤ It perfectly describes me and I am totally Vivi!
I Tag:
As always, don't feel obligated to participate! If you do, let me know so I can check out your answers!