Ambush at Corellia
by Roger MacBride Allen
🌟🌟🌟🌟🌟
*Disclaimer: All Amazon Links are affiliate links. If you purchase anything through one of my links I will get a small commission! All the thoughts and opinions in this post are mine and in no way influenced by Amazon.
As much as I loved Star Wars Episodes VII, VIII, and IX, I really wish they would have followed this book instead! At least the characters! HAN SOLO HAS TWINS AND THEY ARE THE CUTEST TROUBLEMAKERS IN THE GALAXY!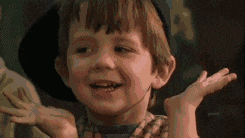 Also Han Solo and Princess Leia are happily married (none of that splitting up B.S.) and Han is a great dad (his kids aren't gonna go to the dark side!) So yea, this storyline gives me all the feels.
I usually try to stay away from politics and social issues on my blog, but the ending of the book hit very close to home and I need to talk about it.  Right now across the United States protests are being held against police brutality toward black people.  The main fight is in Minnesota, but a lot of other states are showing their support.  I don't know the particulars in all the states but in Colorado, we've had peaceful daily protests where lots of people (of all races) showed up to give their support to the cause.  Unfortunately, at night, after all the protesters had left, the city broke into riots and violence.  From what I can tell the violent "protesters" are mostly white ANTIFA members who are really just using the social situation to start fights.  They are fueling hatred, chaos, and confusion, making everything so much worse for all the peaceful protesters.
At the end of Ambush at Corellia a civil war breaks out.  It is fueled by the Human League, which is a group of racist extremists who want all other races eradicated from their planet. At one point the twins ask their tutor who is fighting who?  This is the passage, and its worth reading:
I feel like this ties in perfectly to what we are seeing across the country.  There are major problems, but there are people working to peacefully fix the situation. (Denver's peaceful protesters are amazing) However, a small group of "rabble-rousers" are starting fights and spreading fear.  I worry what is going to happen if this continues.
Anyway, sorry for getting super serious there for a bit. 2020 has been a doozy. But I really enjoyed this book and can't wait to finish the series!!