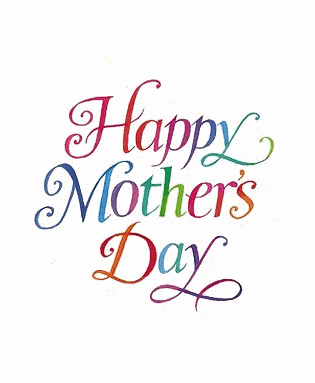 Happy Mother's Day!!
I would like to wish every mother a Happy Mother's Day! (Even if you only have fur babies, like me, Happy Mother's Day to you too!)
And I would especially like to wish my Mom a Happy Mother's Day.  I may be biased but I have the best mom ever!! On more occasions than I can count she has dropped everything and come to my help. She is always there for me.  Most recently she helped me through Logan's Vet Emergency.  I literally couldn't have done it without her. She is the best! Even in non-emergency situations she is always there.  Last year I decided on a whim to re-decorate my office.  I got to Ikea and realized I had no idea what I was doing.  She stepped in and I give her full credit for how awesome my room turned out.  Even small stuff.  I was looking for a random picture of my Brother the other day and she was able to find it for me within a few hours. I love my Mom ❤
We actually celebrated Mother's Day yesterday so my sister could spend Mother's Day with her daughter.  We ordered in Mexican food from my Mom's favorite place, and we played cards.  It was a lot of fun! Today has been low-key. We are just chillin at her house. She is watching American Idol while I'm writing this.  I've been super lucky that I have been able to visit her throughout the lockdown. I would go crazy (and probably starve) without her!
Happy Mother's Day Mom! I love you soooo much! Thanks for everything ❤