Being Mrs Darcy
by Lucy Marin
🌟🌟🌟🌟🌟
*Disclaimer: All Amazon Links are affiliate links. If you purchase anything through one of my links I will get a small commission! All the thoughts and opinions in this post are mine and in no way influenced by Amazon.
I received a copy of Being Mrs Darcy from Quills & Quartos Publishing in exchange for an honest review.
Review:
This book is brilliant.  It took the original Pride and Prejudice characters and threw a wrench in the story.  Instead of Darcy and Elizabeth dancing around each other for most of the story, they are forced to marry from the beginning and must learn to respect and accept each other.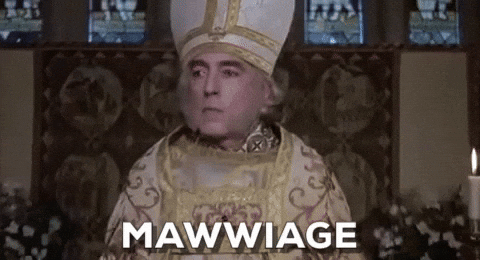 I was curious to see how this Pride and Prejudice retelling was going to work.  In my opinion a Pride and Prejudice retelling needs to truly capture Austen's characters.  This is hard to do.  Even some of the more famous re-tellings fave failed here (*cough* Eligible *cough* Pride and Prejudice and Mistletoe *cough*).  I thought Marin did an amazing job capturing the essence of both Elizabeth and Darcy.  Elizabeth worked hard and tried to make the best of a hard situation. She kept her spunk and her wit despite being oppressed.  Darcy started out headstrong and overly proud, but learned the error of his ways and worked hard to become the person he should be.  The only character that Marin majorly changed was Georgiana.  I was a bit torn because in Being Mrs Darcy, Georgiana was a complete bitch, and in Pride and Prejudice she is so sweet and shy. I don't like to see her character sullied, but it was necessary for the story and I don't begrudge Marin her artistic license here.
Even though the storyline was completely different, Being Mrs Darcy still had a genuine  Pride and Prejudice feel to it.  Its hard to explain.  The characters were well written, there was still a big confrontation, and there was still a reconciliation, (though there was no letter) .  It worked really well, and I enjoyed the story immensely.  It didn't try to pigeonhole itself into a certain plot, and that made it so much better.  It allowed itself to capture Austen without just trying to copy her. Does that make any sense? This is the right way to do a re-telling!
I loved this re-telling and I hope everyone else does too! Lucy Marin did a phenomenal job capturing Pride and Prejudice while still providing a unique and entertaining story!
About the book:
One distressing night in Ramsgate, Elizabeth Bennet impulsively offers Georgiana Darcy aid. Scandalous rumors soon surround the ladies and Fitzwilliam Darcy, forcing Elizabeth and Darcy, strangers to each other, to marry.
Darcy despises everything about his marriage to the daughter of an insignificant country gentleman with vulgar relations. Georgiana, humiliated after a near-elopement with George Wickham and full of Darcy pride, hates her new sister. Their family look upon Elizabeth with suspicions and do little to hide their sentiments.
Separated from those who love her, Elizabeth is desperate to prove herself to her new family despite their disdain. Just as she loses all hope, Darcy learns to want her good opinion. He will have to face his prejudices and uncover the depths of Georgian's misdeeds to earn it, and Elizabeth will learn to trust him if she is ever to find happiness being Mrs Darcy.
Biography:
Lucy Marin developed a love for reading at a young age and whiled away many hours imagining how stories might continue or what would happen if there was a change in the circumstances faced by the protagonists. After reading her first Austen novel, a life-long ardent admiration was borne. Lucy was introduced to the world of Austen variations after stumbling across one at a used bookstore while on holiday in London. This led to the discovery of the online world of Jane Austen Fan Fiction and, soon after, she picked up her pen and began to transfer the stories in her head to paper.
Lucy lives in Toronto, Canada surrounded by hundreds of books and a loving family. She teaches environmental studies, loves animals and trees and exploring the world around her.
Being Mrs Darcy is Lucy's first novel. Her second, titled Mr Darcy, A Man with a Plan will be released in summer 2020.
You can connect with Lucy at: