Where the Crawdads Sing
by Delia Owens
🌟🌟🌟
*Disclaimer: All Amazon Links are affiliate links. If you purchase anything through one of my links I will get a small commission! All the thoughts and opinions in this post are mine and in no way influenced by Amazon.
According to Goodreads this book is classified as Historical Fiction / Mystery but I'm not sure that fully grasps the feel of this story? I found this random document with some good definitions:
Contemporary/Realistic: Realistic fiction creates imaginary characters and situations that depict our world and society. It focuses on themes of growing up and confronting personal and social problems. This genre portrays characters coming to understand themselves and others.
Historical: Historical fiction describes fictionalized stories that are set in the documented past. The details of the time and place are usually authentic and accurate and may contain actual historical figures. Other characters, including the protagonist, are often fictionalized. Historical fiction can be closely aligned with realistic fiction as the characters may be dealing with themes of growth and their place in society common in contemporary fiction.
Mystery: Mystery novels emphasize plot. Usually, the protagonist is seeking an answer to a crime or to a mysterious event. Characteristics of this style of writing include suspense and a fast paced style.
I know these definitions say that historical fiction and realistic fiction are closely aligned, but it didn't feel like a historical book to me.  There isn't any major historical event that takes place during the book, and it ends in the early 70s which really wasn't that long ago.
I also don't think it is really a Mystery book.  Yes, it does have a mystery, but the protagonist is not the one trying to solve it, and the mystery is kind of a second bonus story rather than the main story.
I would classify  Where the Crawdads Sing as Contemporary, but apparently most people don't agree. (2,181 people shelved it as historical-fiction, 1,623 people shelved it as mystery, and only 236 people shelved it as Contemporary)
I don't normally read Contemporary or Mystery, and I like my Historical fiction set in medieval times, or the old west, so this is not a book I would have picked up on my own, but it was my book club's pick so I read it anyway.  I can see why its so popular, but it isn't what I like personally.  I didn't love it, and I didn't hate it, I'm kind of just stuck in the middle.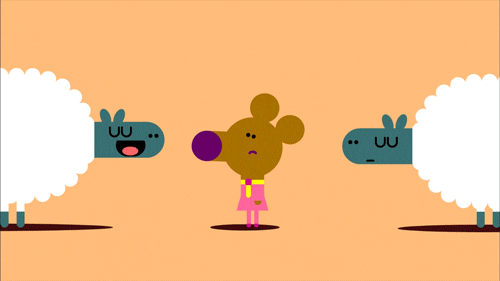 The main character's story was heartbreaking and I cried A LOT.  Kaya's mom left when she was 6 years old and then one by one her older siblings all left too.  The only person left was her abusive drunk of a father, who was not fit to take care of a child.  I still don't understand why everyone just left her in that situation. She was so young and vulnerable. The only person I don't blame is Jodie because he was super young too.  But what about all the other siblings? I couldn't imagine leaving my brother in a bad situation.  Even now at 13, if something happened to our parents, I would take him with me. I could never just abandon him.  And I know my sister would do the same thing.  I don't understand how everyone just left Kaya? It was horrible.
Even though Kaya's story was heartbreaking, it was also inspiring.  From an incredibly young age she was a survivor.  She was brave and strong and smart.  She beat the odds and made a name for herself, despite the obstacles life threw at her, she never gave up.  She persisted.  I know she is not a real person, but she is amazing nonetheless.
Luckily there were some people that didn't abandon Kaya.  She may have been living on her own, but there were people that helped her.  Jumpin and Tate were amazing. Even though Tate messed up, he wasn't a bad person and I forgave him! I don't want to spoil anything so I won't go into details, but the people that did look out for Kaya were amazing and I loved them.
Like I mentioned earlier, there was a mystery aspect.  The story jumped back and forth between Kaya's childhood and the current – day mystery.  While it was a cool way to write the story, I could have done without the mystery.  If the author had cut it out completely I don't think it would have detracted from the story at all.   I wasn't really interested in the mystery at all and I just wanted to know how Kaya survived her childhood.
Overall its both a heartbreaking and heartwarming story of survival and strength. I loved Kaya and Jumpin and Tate. Personally, I would have cut the mystery aspect out, but it wasn't horrible and I'm sure other people enjoyed that part.  If you are reading this expect to cry a lot, but its probably worth it, especially if you like these kinds of books.