Blood of Elves
by Andrzej Sapkowski, translated by Danusia Stok, narrated by Peter Kenny
🌟🌟🌟🌟🌟
*Disclaimer: All Amazon Links are affiliate links. If you purchase anything through one of my links I will get a small commission! All the thoughts and opinions in this post are mine and in no way influenced by Amazon.
Witcher Series:
The Last Wish [short stories]
Sword of Destiny [short stories]
Blood of Elves
The Time of Contempt
Baptism of Fire
The Tower of the Swallow
Lady of the Lake
Season of Storms [prequel]
I'm still loving this series!! Its amazing! I'm currently obsessed, and I'm going to start the next book IMMEDIATELY!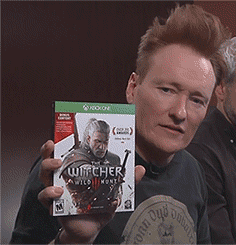 (I still haven't started the video games because I don't want to spoil the books but I can't wait to play them when I'm done reading!)
Blood of Elves is slower than The Last Wish and Sword of Destiny, but I knew that going in.  This is the first full book, while the first two are collections of short stories.  Also, Blood of Elves is more Ciri's story then Geralt's and I am totally okay with that because Ciri is awesome too.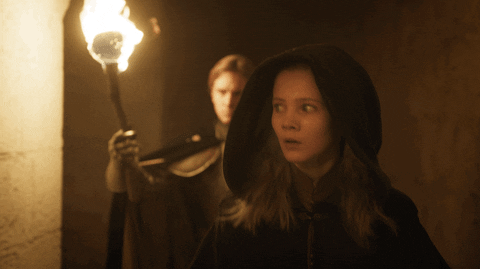 On a random side note, because I watched the TV show first, while reading I picture Yennifer and Geralt as Anya Chalotra and Henry Cavill. The pictures in my head look just like the characters in the show.  But Ciri is different.  While reading, the picture of Ciri that my brain makes is totally different than what the actress, Freya Allan, looks like. I can't really explain how she looks in my head but its totally different. I also picture Dandelion differently, again, not sure why.  (This random thought was spurred by a fun discussion post from Kristen @ Metaphors and Moonlight: How much do you "see" and "hear" in your head while reading?)
Like I said earlier, Blood of Elves, is slower but it is far from boring.  There is a lot of character development and the plot is definitely building.  There is enough action to keep you interested and enough intrigue to make you want more.  I have a feeling the books are just going to keep getting more and more epic as the table is set. I can't wait to find out what happens next!!