I knew I was behind on tags, but I didn't realize how behind I was … I was tagged for this award by Loretta @ The Laughing Listener a year ago yesterday.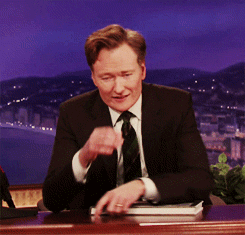 I was also tagged by Siobhan @ Novelties in March and by Bree @ In Love and Words earlier this month.  Thank you all for the tags!!! If you aren't already following these three amazing bloggers I highly recommend checking out their sites!!  (I believe Loretta is on hiatus, but she is worth following for when she comes back!)
WHAT IS IT?
"It's is an award for amazing bloggers with ingenious posts. Their blog not only captivates; it inspires and motivates. They are one of the best out there, and they deserve every recognition they get. This award is also for bloggers who find fun and inspiration in blogging; and they do it with so much love and passion." — Okoto Enigma
RULES:
Put the award logo/image on your blog
List the rules.
Thank whoever nominated you and provide a link to their blog.
Mention the creator of the award and provide a link as well
Tell your readers 3 things about yourself
Nominate blogs you love
Notify your nominees by commenting on their blog
Ask your nominees any 5 questions of your choice; with one weird or funny question (specify)
Share a link to your best post(s)
3 THINGS ABOUT MYSELF:
I am a major procrastinator.  For example – Its only 9 days till Christmas and I still need to address my Christmas cards and I still have a bunch of presents to buy (though I finally made a list of everyone I need to buy gifts for … so progress!)
I still play Pokemon Go!  I started playing July 2016 and I am almost to level 37!
I'm super excited for The Rise of Skywalker!! I had a movie marathon this last weekend and we made it through 8 of the 10 movies.  So now I have two more movies and The Mandalorian to catch up on before I go see the new one on Friday! Here is the order we watched them in:

Episode I: The Phantom Menace
Episode II: Attack of the Clones
Episode III: Revenge of the Sith
Solo
Rouge One
Episode IV: A New Hope
Episode V: The Empire Strikes Back
Episode VI: Return of the Jedi
Episode VII: The Force Awakens
Episode VIII: The Last Jedi
Episode IX: The Rise Of Skywalker
MY BEST POSTS:
These are some of my favorite posts from 2019:
LORETTA'S QUESTIONS:
If you could only eat one food for the rest of your life what would it be?
Mexican food! Or if that isn't specific enough then burritos!
What was your worst read/DNF of 2018 2019?
Either The Wife or Nine Perfect Strangers
What was your best?
Too many to pick from!! Second Hand Curses, The Princess and The Fangirl, Sherwood, and Sorcery of Thorns.
What's the biggest blogging goal you have for the new year?
Ummm … just to keep blogging? Haha I don't have high goals.
Funny question: What fictional character do you irrationally hate? OR what's an irrational book pet peeve you have??
I can't think of any characters I irrationally hate, but I hate love triangles!
SIOBHAN'S QUESTIONS:
If you could punch a character, any character, who would you clock?
Sooooo many! Snape and George Wickham come to mind first.
Which is your new favourite TV show?
The Mandalorian!
Which fictional food would you love to eat?
Butterbeer! (Drinks count as food right?)
Who was your first fictional crush?
Probably Harry Potter, though in the end I ended up liking Ron Weasley more.
Which book are you afraid to read?
Its not just one book but the Throne of Glass series, because everyone loves it but there are so many books and I just don't have time!
If the world were ending tomorrow, what book would you save for future generations to read?
Pride and Prejudice
BREE'S QUESTIONS:
What is your most anticipated book release for next year? Why?
Weirdly enough I have no idea? All my anticipated books came out this year.
What is the worst book you read… and loved? Explain.
I'm not sure I understand this question?  Is it asking for the worst book I loved or the worst and best books I've read?  The worst book I loved was probably The Paper Princess.  I really enjoyed reading it and blew through the series, but its got a lot of issues and is actually a pretty problematic book.
What is your favorite winter tradition?
Gingerbread cookies ❤ My Grandma always made them, but the last few years my dad has taken over and started making them.
Why did you decide to start a blog?
I stumbled upon a blog and I thought it looked fun so I started one!
What would you like to see more of from bloggers you follow and what would you like to see less of from bloggers you follow?
I like posts with lots of pictures! I get bored reading a lot of text if its not broken up. Even if its the same amount of reading, I like the pictures. Even if they are just pictures of book covers.
MY QUESTIONS:
What popular book did you not like?
Do you read one book at a time, or several?
Do you read while you are: Eating? Taking a bath? Watching TV? Listening to music? On the computer? On the bus?
Who Would You Cast in the Film Adaptation of your favorite book?
Silly Question: If animals could talk, which would be the rudest?
I NOMINATE:
As always, don't feel obligated to participate! But, if you do, let me know so I can check out your answers!