Friday Face Off is a weekly meme created by Books by Proxy, and run by Lynn's Book Blog. You can check out all my past Friday Face Offs here.
November is SciFiMonth! SciFiMonth is 30 days of sharing your enthusiasm for all things science fictional hosted by There's Always Room For One More and Dear Geek Place
"Gray is the color… the most important of all… absent of opinion, nothing, neither/nor."
This weeks theme:  A cover that is predominantly grey.
My Choice: The Giver
The whole premise of this book is that "normal" people in the community see only in black and white, so I figured there would be a lot of covers that are predominately grey, but of the 203 editions, these are the only grey covers:
Covers:
Ember 2006 | HMH Books 1993 | Random House 1999 | Arqueiro 2014
Argo 2013 | DTV 1998 | HarperCollins 1994 | Artforum 2014
Nha Nam 2014 | EMC 2002 | Texto Editores 2004 | Loewe Verlag 1994
KMS 2012 | McMilan 2015 | Tai WAN 2013 | Createspace 2017
---
Least Favorites:
So Close:
I like the idea of the gray cover with revealed parts of color, and these covers are so close to being awesome, but they just miss.  The first I don't like the art style, the second looks like a 90s cd cover, the 3rd I can't tell what is going on on the right, and the 4th is sketched too lightly.
Favorites:
Winner:
This is the Viatemese edition and I love the pop of red and the bubbles of color floating off of the apple.  The red and the gray work really well together.  Too bad that it reminds me of Twilight.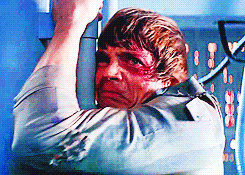 Which is your favorite? Do you agree with my choice? Let me know in the comments!!