September
Books I Read:
Currently Reading:
I had 10 books on my September TBR and I only read 1 of them … This is why I don't do TBRs! I totally failed reading this month!
Challenges:
2019 Audiobook Challenge

New Books: 1
Total: 12/20

2019 Retellings Reading Challenge
2019 Goodreads Reading Challenge

New Books: 2
Total: 49/75
Group Reads:
Falling Kingdoms

I was about 10 days late finishing the first book and I haven't finished the second book yet …
Around the Blogosphere:
Melanie and Samm from TBR and Beyond have created what might be the best feature EVER.  Instead of trying to explain it I will let them tell it:
We are starting up a new feature on the blog called Drama Llama Patrol. There is always so much drama in the YA book community and we are here to give some commentary on it. We might ruffle a few feathers but this our just opinions – we can agree to disagree. What is the point in having a blog if you can't get a little sassy from time to time?
This particular DLP is about Special Edition boxes, and I couldn't agree with them more.  People need to CHILL OUT! If you didn't get one, it sucks. Move on!
Kathy @ Pages Below the Vaulted Sky wrote a post about how sports in Sci-Fi and Fantasy are rare.  How did I not notice this before?!?! We need more Fantasy sports! (Like Quidditch)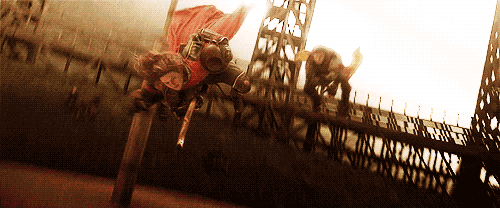 October
I failed miserably with my TBR last month so I don't even want to document my TBR right now but there are some books I should read!
I doubt I will get to all six of those, but if by some miracle I do, then I really want to read these:
What was your favorite read from last month? What books are you looking forward to this month? Lets Chat!