The Boys
Comics by Garth Ennis, and Darick Robertson
Show by Eric Kripke, Evan Goldberg, and Seth Rogen
🌟🌟🌟🌟🌟
Amazon Video | Amazon | Goodreads | IMDB | MyComicShop
Cool Instagram pics:
stsguys | comicbookmum | reacher_jr | leechristagram
garnichtsimon | forbiddenplanethanley
I watched the TV show before I read the graphic novel, so I am going to start off by talking about the show.
It was amazing! I binge watched it all in a single night.  I didn't mean to, but I have no self control.  I started 7 pm and finished at 3 am and it was totally worth it!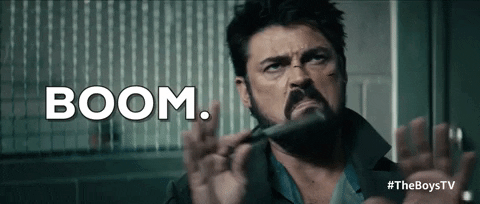 It was dark and gritty and at parts super gross, but I enjoyed it! Karl Urban was amazing and I loved him with an accent ❤ (also I think his accent is real but I have only seen him in things without it??)
The show dealt with a lot of serious stuff and the main one I noticed was sexual assault.  I thought it was handled really well. The Boys didn't try to hide or beat around the bush.  It jumped right in and dealt with it. It was raw and real.  I also loved how they turned the tables.  Woman aren't the only ones who get assaulted.  Plus karma is a bitch!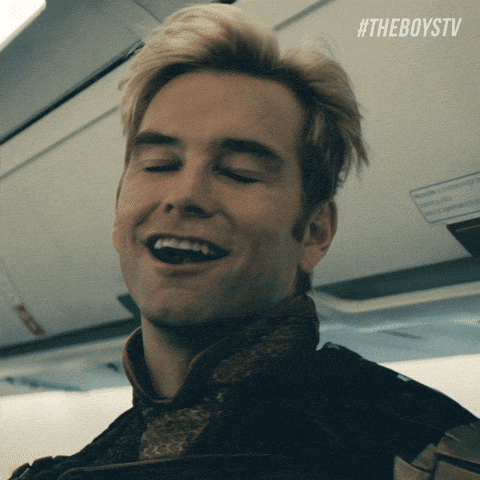 The ending just about killed me!!!! I NEED SEASON TWO RIGHT NOW!!!! I hate cliffhangers. I'm so pissed and so intrigued all at once. When is season two going to air?!?!  I am going to read the comic but I have heard it is super different than the show so who knows if it will even answer my questions?!?!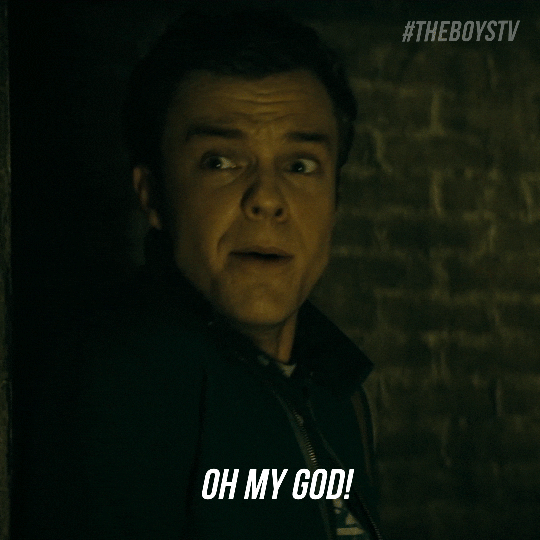 And that brings us to my review of the 1st volume of The Boys:
After going into the comic expecting it to be completely different from the show, I was actually surprised at how similar it was.  Granted I only read comics #1-6 (of 72) so there is still a chance it will get even more different.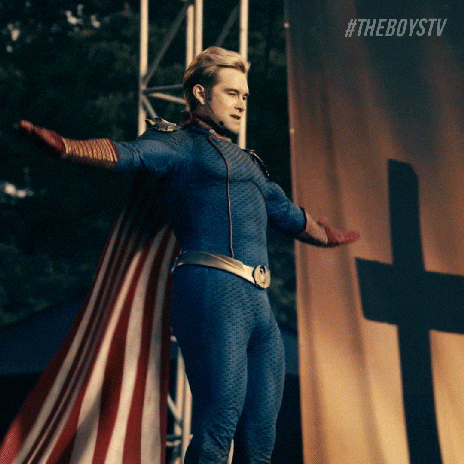 I mean, it was different, but not overly different.  A lot of the show was the gang getting together but the book pretty much started out with gang already together. And we don't know a ton about The Seven yet.  Actually, we don't really know much of anything yet.  I need to keep reading!!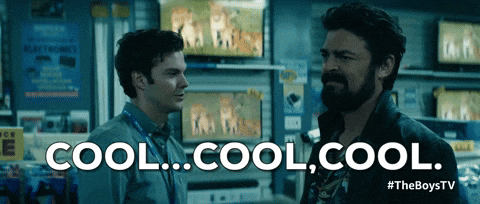 Overall the show is amazing! I would highly recommend it, unless you are not old enough to watch R rated movies, or if you don't like gory stuff.  I would also recommend the comics so far, but I will let you know for sure once I have read more!
Also here is a random The Boys meme that I really like: