I am a little behind on tags!! I was tagged by Siobhan @ Novelties on 04/24/19, and then by Tyr @ The Perks of Being a Nerd on 05/08/19, and then again by Siobhan @ Novelties on 06/24/19! I promise that if you tag me in things I do keep track and try to get to them eventually!
Thank you, Siobhan and Tyry for tagging me! You guys are awesome ❤
Rules:
Thank the blogger(s) who nominated you in a blog post and link back to their blog.
Answer the 11 questions sent by the person who nominated you.
Nominate 11 new blogs to receive the award and write them 11 new questions.
List the rules and display the Sunshine Blogger Award logo in your post and/or on your blog.
Siobhan's First Set of Questions:
1. Which fictional world would you love to travel to?
Pemberley!
Though a modern day Pemberley where I don't have to wear a dress and can just tour the estate. (I know Pemberley isn't a world and it is technically in England which isn't fictional, but shush, this is my post and I can do what I want)
2. Which well-loved series do you not like?
Series of Unfortunate Events
#SorryNotSorry I like happier books and I hate when EVERYTHING goes wrong.
3. Who are your auto-buy authors?
I don't really have any auto-buy authors.  I'm too picky when it comes to reading.
4. If you could have your way, which book would you love to see adapted?
Oooh this is tough.  Normally my answer would be Pride and Prejudice but it already has some great adaptations.  I think The Princess and The Fangirl would make a really fun movie!
5. What non-bookish activity do you love?
Softball and Volleyball!
6. Which book would you defend with your life?
Is this a particular edition of a book or just the existence of any copy of the book period? Is it super lame if I answer Pride and Prejudice?
7. What is your new favorite TV show?
Good Omens!
8. What's the latest book you fell in love with?
Sherwood ❤
I finished it only a couple days ago and I still need to write the review, but it was amazing!
9. What pet peeve do you hate authors using?
Love Triangles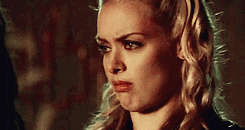 10. What book are you hesitant on buying for whatever reason?
Throne of Glass
Everyone loves it and I am sure I will too but I have a feeling it is kind of like The Mortal Instruments where it just never ends
11. Which fictional character who best represents who you are?
I recently took a quiz and got Vivi from The Cruel Prince and I really liked that answer! I can do what is needed but I would rather just go hang out at Target or stay home watching TV!
Tyr's Questions:
1. What book character would you want to be best friends with?
Elizabeth from Pride and Prejudice!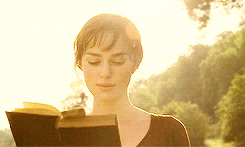 2. What's your favorite childhood movie?
The Lion King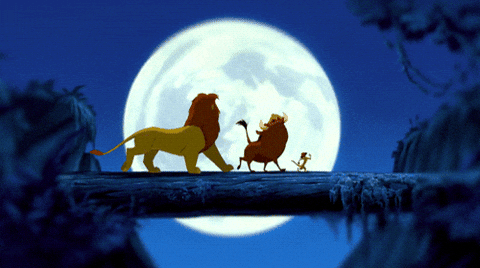 I am super excited to see the live action remake! I already have my tickets for Thursday night!
3. What book would you want to be turned into a movie or tv show?
Is it cheating if I use the same answer as above? I think The Princess and The Fangirl would make a good movie!
4. Why did you start blogging?
I kind of decided to start blogging on a whim.  I stumbled on a random book blog and liked it so much I decided to do it myself!
5. If your life were turned into a movie, who would you want to play you?
Hugh Jackman! Haha I really have no idea. (and yes I am a female but I love Wolverine so suck it)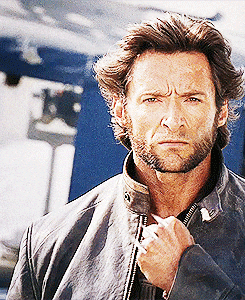 6. Coke or Pepsi?
Coke
7. Netflix or Hulu?
Netflix
8. What Disney villain would you date?
Probably Hans because I have awful taste in men and would totally fall for his BS (no, I'm not bitter at all, why do you ask?)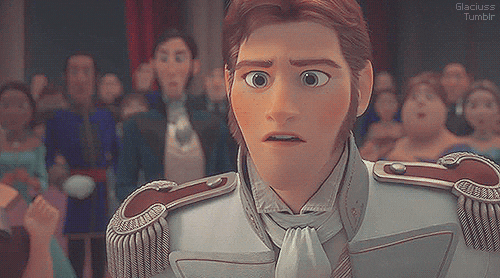 9. What's your guilty pleasure song that you don't really want to admit to? (You better answer this.)
Let it GOOOOOOOOOO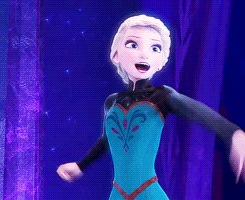 10. What fake holiday would you create?
My first thought was Taco Day but that kind of already exists? Hmmmmm maybe a pet day?
11. If you had a theme song what would it be?
Let it GOOOOOOOOO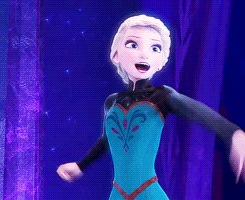 Siobhan's Second Set of Questions:
1. How many unread books do you own?
Too many to count! (though the number has gone down significantly since I re-did my library!)
2. Which one do you want to read next?
Duels & Deceptions is up next! Tho I was spared any decision making because I am buddy reading it
3. Which book you don't understand why so many people love it?
Lord of the Flies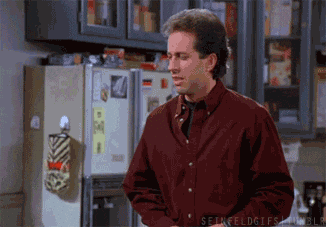 4. What series do you not want to finish for whatever reason?
The Mortal Instruments (and all the spin offs) because there are too many and I would have to re-read the ones I have already read and it just sounds like a lot of work. (Don't get me wrong, I enjoyed them while I was reading them, I just don't want to re-read them)
5. Which author has disappointed you the most? Why?
I don't really have an answer for this? Other than the big names I rarely pay attention to authors.
6. What fictional world do you think you'd survive there the longest?
Probably Harry Potter? Especially if Voldemort is already dead (for real dead not fake dead)
7. If you could write a retelling, what one would it be?
Probably a Robin Hood / Pride and Prejudice mash up. (I didn't know I needed this till right now, but now for the first time in my life I actually want to write a book?!?!)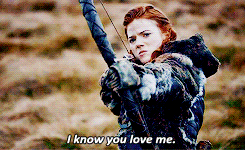 8. Which book reminds you of your favorite season/holiday?
My favorite season is Fall, but I don't know of any books that remind me of fall?
9. If you could meet any author, even if you're afraid to meet said person, who would it be?
J.K. Rowling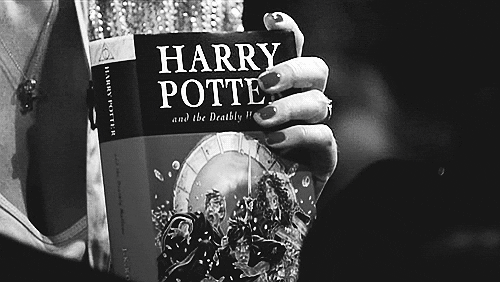 10. What book-to-move adaptations are you anticipating the most?
Ummmm, I honestly can't think of an adaptation that is coming out?
11. When do you know to quit a book?
Either if it makes me deeply uncomfortable to read it or if I find myself in a reading slump because I don't bother to pick it up.
My Questions:
If you could choose any two books to create a mash up retelling of, which two books would it be?
What is a book that you have been meaning to read for forever but never seem to get around to it?
What is your favorite trope?
What is your least favorite trope?
If you could pick one fictional mode of transportation to have in real life, what would it be? (Floo Powder, Dragons, Apperation, etc)
What scene from a non-horror movie or book scared you as a kid?
What is the best book you have read so far this year?
What is the weirdest book title you have ever heard?
Are you a member of a book club? If not, would you like to be?
Where do you buy most of your books? Or do you borrow books from the library? Do you have a favorite bookstore or library?
Do you like coloring books?
I Tag:
As always, don't feel obligated to participate! If you do, let me know so I can check out your answers!