This Savage Song
Monsters of Verity #1
by Victoria Schwab
narrated by: Therese Plummer
🌟🌟🌟🌟🌟
*Disclaimer: All Amazon Links are affiliate links. If you purchase anything through one of my links I will get a small commission! All the thoughts and opinions in this post are mine and in no way influenced by Amazon.
Have you ever gotten into a fight with Alexa (or Siri or Ok Google)? Yesterday, I was trying to get This Savage Song to play through my Echo, but it just wouldn't work.  In the past all I have had to say is "Alexa … play <book title> on audible" and my audiobook starts.  But for some reason she kept misunderstanding the title or thinking I said "Kindle" instead of "Audible" or I would talk too slowly and she would stop listening before I finished! I spent a good 15 minutes fighting with her trying to get my book to start!  No one was home to witness it but I am sure it would have been hilarious to watch.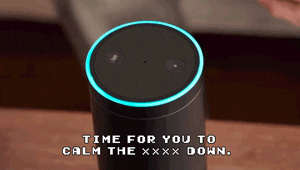 Victoria Schwab is a genius! I have now read 5 books by her and I loved them all! (Shades of Magic trilogy, Vicious, and This Savage Song)  (In full disclosure I tried reading Vengeful and just couldn't get into it, but I think that was a timing thing and not anything to do with her writing!  I want to give it another try eventually)  I am not usually a fan of distopians or super dark books, but I will read all of her books.  She has a way of sucking me in and I can't get enough.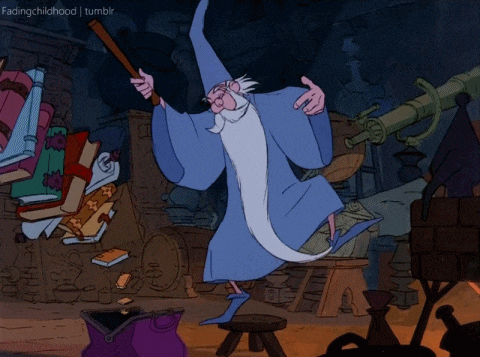 I am a sucker for romances, but I know a lot of people wish there were more books without love stories.  If you are one of those people then this book is for you! Kate and August develop a friendship so strong they can overcome anything, but there isn't anything more than that.  They have a bond for sure.  But, at least in this book, it is completely platonic.  (I have no idea what the sequel holds!)  I absolutely loved both Kate and August and together they could rule the wold.
The world building in This Savage Song was fairly subtle.  You are given pieces of information as the story goes along, there are no info dumps full of descriptions, which I appreciated.  It keeps you wondering and wanting to know more.  It eventually answers all your questions, and the suspense is worth the wait.  It adds to the story and never bores you with loooong descriptors.  I thought it was done really well.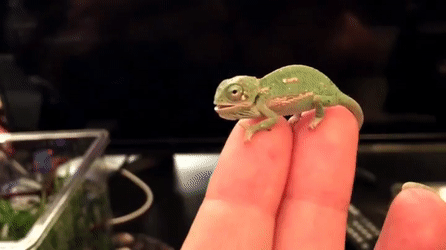 (This gif has nothing to do with the above paragraph but it was adorable and I couldn't find anything better)
This Savage Song is action packed and exciting but it also deals with some pretty tough topics.  What makes you good or evil? Are you born that way or made that way?  It also deals with family; chosen, adopted, and blood.  If you family is evil are you too?  What do you do if your family members cross the line between good and evil. This Savage Song doesn't preach good vs evil.  It embraces all the messiness of the gray areas of life.
"You wanted to feel alive, right? It doesn't matter if you're monster or human. Living hurts."
― Victoria Schwab, This Savage Song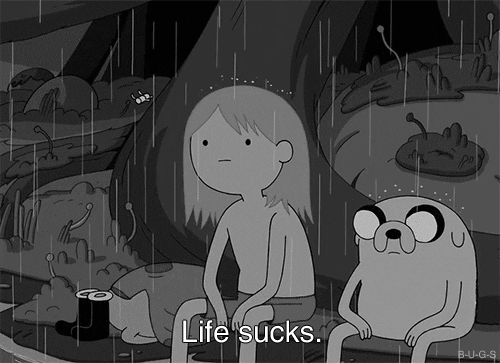 The narrator was great! She was able to do lots of different voices and they didn't sound forced or faked.  They added to the story and personality of each character.  Her voice sounds super familiar, I think I have listened to stuff by her before?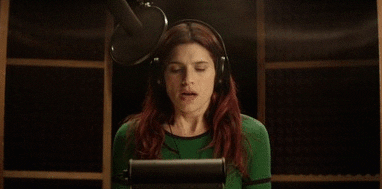 Overall I loved this book! I listened to it in 3 days, and I am going to start the sequel immediately!