Happy St. Patrick's Day!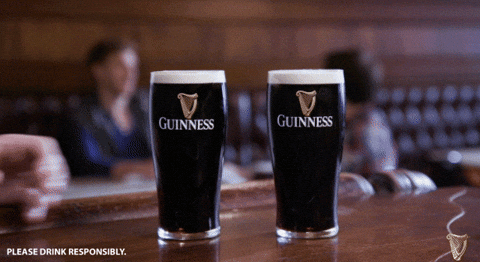 I hope you all are comfortably recovering from hangovers today!
To celebrate I'm going to do the St. Patrick's Day book tag! I don't know who created it but I saw it at Madison's Inkwell!
St. Patrick's Day—Your Favorite Green Book
I can't pick a favorite so here are some awesome green covers!
Corned Beef and Cabbage—A Book That Made You Hungry
This one didn't so much make me hungry as it really made me want some tea!
Four Leaf Clover—A Book or Item That Was a Rare, Good Luck Find
This book was a rare find only because it was so random and so few people have read it and it turned out to be absolutely amazing!
Irish Whiskey—A Book So Bad You Needed a Drink to Get Over It
Urg I hated this book! Its too bad that when I read it I was too young to drink!
Irish Dancing—A Book So Good It Made You Want To Dance in Excitement
I get super excited about lots of books!!! But most recently it was these two.
Ireland—A Book That Made You Want To Travel To Another Country
I'd love to go England and Scotland!  Pretty much every book I have read set in either of these two locations just reinforces my want to go there!
The Pub—A Meeting Place in a Book You Would Love To Go To
I am going to steal Madison's answer and choose the Room of Requirement!
Do you agree with any of my choices? What is your favorite green book? Are you having a good St. Patrick's day?