Day 1 – Bookish Naughty or Nice Tag
Day 3 – The Greatest Showman Tag!
Ahhhhhh I forgot to do my 12 days of tags post today!  And I only have 25 minutes left in the day! This is going to be quick and ugly!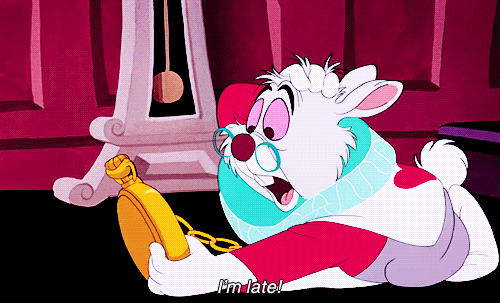 Today is going to be day 1 of both the "3 Days, 3 Quotes Challenge" and the "Three-Day Lyrical Challenge"
I was tagged for the quotes challenge by Mary @ Sophril Reads and I was tagged for the lyrics challenge by both Siobhan @ Novelties and Samantha @ Modern Witch's Bookshelf. Thank you guys for the nominations!!! You guys are awesome  ❤
Rules for the Quotes Challenge:
Thank the person who nominated you.
Post a quote for three consecutive days (1 quote for each day)
Share why this quote appeals so much to you.
Nominate 3 different bloggers for each day
Rules for the Lyrics Challenge:
Thank the person who nominated you.
Share one of your favorite song/lyrics one at a time for three days.
Nominate three other bloggers each day.
Quote:
"Punctuality is the virtue of the bored."

~Evelyn Waugh
If you can't figure out why this quote appeals to me then I am sincerely sorry for wasting your time! (Get it? Time? I crack my self up!)
Lyric 1:
I'm late, I'm late for
A very important date.
No time to say hello, good-bye,
I'm late, I'm late, I'm late
Are you sensing a theme?
Lyric 2:
Sittin' on a bench at West Town Mall
He sat down in his overalls and asked me
You waitin' on a woman
I nodded yeah and said how 'bout you
He said son since nineteen fifty-two I've been
Waitin' on a woman
Awww I love this song ❤ And it fits my theme tonight!!
I Tag:
I'm going to be evil and tag the people that tagged me, but I'm going to tag them for the opposite tag so it totally counts! I'm mostly doing this because I don't have time to pick new people!! (Sorry! Don't hate me! Also you don't have to participate if you don't want to!)
Whew!!! 6 minutes to spare!! Am I good or what?!?!