Day 1 – Bookish Naughty or Nice Tag
The Greatest Showman Tag!
I have a confession to make .. I haven't seen The Greatest Showman Yet. I know! Its bad! And I really want to see it! I love Hugh Jackman and I have heard nothing but good things about it! I was going to wait to do this tag till I have seen the movie but its been over 3 months and I am still slacking.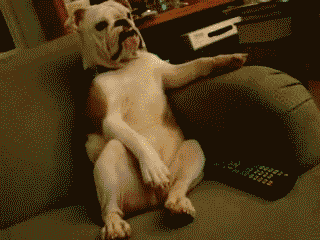 I was tagged by the amazing Leslie @ Books Are The New Black.  Leslie has recently announced that she is pregnant and I am so ridiculously excited for her! You have no idea!
Rules:
Thank the person who tagged you and provide a link to their post!
Maaaybe include a link to my (the creator's) post, which is this one right here.
Include the logo somewhere in the post.
Find a book/anime/movie/manga/K-Drama/TV show or anything else that fits the prompts below.
Cliche rule here, but have fun!
Tag 5 to 10 people (or more, if you're feeling like it, no biggie).
*Disclaimer: All Amazon Links are affiliate links. If you purchase anything through one of my links I will get a small commission! All the thoughts and opinions in this post are mine and in no way influenced by Amazon.
The Greatest Show | In Which The Intro Is Amazing
A Million Dreams | In Which Things Get A Little Too Dragged
Come Alive | In Which There's A Nice Plot Twist
The Other Side | In Which A Villain Turns Into A Good Guy or Vice Versa
Never Enough | In Which You Hate The Love Triangle
This Is Me | In Which Representation Is Amazing
Rewrite The Stars | In Which It's 'Us Against The World' [Not Necessarily Romantic]
Tightrope | In Which The Love Triangle Took A Wrong Turn
From Now On | In Which The Main Character Only Gets Their Stuff Together In The End
Sooooo I should probably add explanations for some of these but I don't feel like it!! So if you have any questions or agree or disagree let me know!!!
I tag:
Everyone who loves The Greatest Showman!
As always, don't feel obligated to participate! But, if you do, let me know so I can check out your answers!