HAPPY HALLOWEEN!!!
I was tagged by the lovely Consu @ Paper Eyed Girl and I figured this was the perfect tag for today because it is Halloween!!!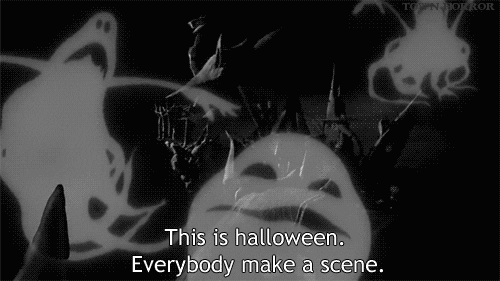 To make things more interesting I decided to only use pictures from my Instagram.  So I know some of the categories are a stretch, but I didn't have that many to choose from!
Something New:
Something Old:
A Book With An Orange Cover:
A Scary Book:
A Book With Witches:
A Book With Werewolves:
A Book With Vampires:
A Book with Your Greatest Fears:
The main character tries her hardest and everything keeps failing and everyone judges her harshly for it and that is a big fear of mine.
A Fairy Tale Gone Dark:
An Edge of Your Seat Thriller Book:
Three scary/paranormal/thrilling/magical books you'll be reading this month!:
Today is the last day of the moth and I barely read three books at all, so instead of answering I will give you a picture of me in my costume this year!
I am not going to tag anyone because today is Halloween but I hope everyone has a great day!! And if you do decide to do this tag please link back to me so I can see your answers!!
Did you dress up this year? What was your costume? Let me know in the comments!!