Book Love
by Debbie Tung
🌟🌟🌟🌟🌟
Amazon* | Goodreads | NetGalley**
*Disclaimer: All Amazon Links are affiliate links. If you purchase anything through one of my links I will get a small commission! All the thoughts and opinions in this post are mine and in no way influenced by Amazon.
** I received a free copy of this from NetGalley in exchange for an honest review.  All the thoughts and opinions in this post are mine and in no way influenced by NetGalley</span>
This is another book I discovered through Carla @ Cala Loves To Read! Cara reads a crazy amount of books and she is Queen of NetGalley! I don't know what her rating is but she gets a TON of books from them ❤  I love browsing through the books she receives to see if I would like any of them!  Its much easier than browsing through the whole of NetGalley!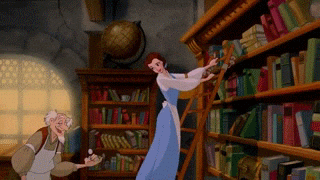 If I had to describe this book with one word it would be "Adorkable."  It is super cute and nerdy and fun and, of course, its all about book love!!  It is a collection of short comics all about the pros and cons of being a book nerd.  (which lets be honest we are all book nerds here so this book was made for us!!)
The collection included both funny and heartfelt comics about books.  Considering this is a book about books, there really was a wide range of topics covered; smelling books, buying books, reading books, TBRs, taking pictures of books, you name it its in here.  It had a little bit of everything!! And almost every single one applied to me! It was really cool to relate to the comics and I can't count how many times I thought to myself: "I've done that! That is soooo me!!"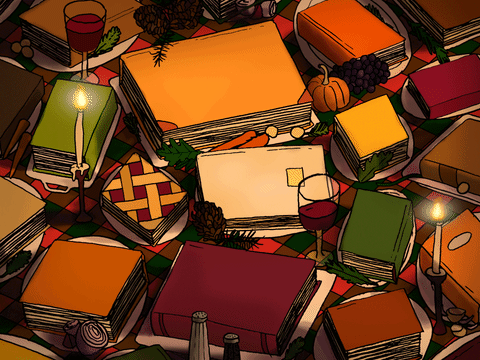 The artwork is super simple and in black and white, but it fits perfectly.  The artwork tells the story as much as the words do, if not more, and the characters show so much emotion.  You can tell exactly what they are thinking even if they don't have any word bubbles!  Here is an example of one of my favorite pages:
I love this page because that is totally me trying to find a position.  I am all over the place.  But also, I love the boyfriend's reaction.  He just lets it happen but kind of is confused by the whole thing too.  Its perfect!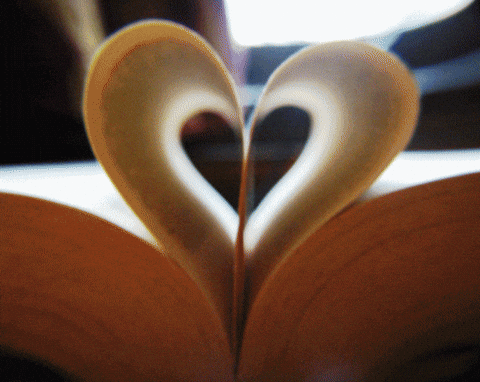 I would highly recommend this book to every book lover!! I am considering buying a physical copy when it comes out because I love the drawings that much!!  I'm just sad it doesn't come out till January 1st so I can't ask for it for Christmas.