First Impression Friday is a meme created by J.W. Martin where you spotlight a book you have recently started and share your initial impressions.
---
I love this meme.  Its my second favorite meme!  Yet I am awful at it 😦 Most of my 1st impression posts were written when I was half way through the book.  My timing is all off and I never remember to write the post ahead of time when I am actually just starting the book.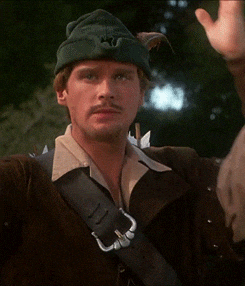 So don't judge me for my progress so far in the books! It still counts ish!
---
A Darker Shade of Magic
by V.E. Schwab
Disclaimer: The above Amazon Link is an affiliate link. If you purchase anything through one of my links I will get a small commission! All the thoughts/opinions in this post are mine and in no way influenced by Amazon.
I am on page 242 of 413 which is 59% of the way through the book. (Don't judge me! We talked about this already!)
My first first impression is that I absolutely hate this cover! Until just now I thought it was an upside down, weird looking wizard in a red robe.  The white was his beard and he had a weird horned head.  This makes no sense with the book so I was looking closer and trying to figure out what it was when I realized that it is an aerial view of a person jumping across the two cities. The white is the hair on the top of his head and the horn things are actually his legs.  His coattails are billowing out behind him.  Did anyone else see that wrong?
As for the book itself I am loving it! I am buddy reading with Leslie from Books are the New Black.  Its my first time buddy reading with another blogger and its fun! She is loving the book too!
---
Heroine Worship
by Sarah Kuhn
I am on Page 102 of 375 which is 27% of the way through the book.  This may seem like a better book for First Impression Friday but I have read it before so it doesn't really count.
I don't like this book, but am re-reading it because it is part of a series.  Heroine Complex (the first book in the series) is one of my favorite books! The 3rd book in the series, Heroine's Journey, was just released 2 days ago and I wanted to re-read the first books before starting the 3rd.
But I am struggling.  I didn't like the 2nd book and I think its worse the second time around because I know that I don't like it and am not excited for what is coming next.
But I am still super excited about Heroine's Journey so I am going to power through it!
---
Harry Potter And The Sorcerer's Stone
by J.K. Rowling
Narrated by Jim Dale
I have listened to 4 hrs and 40 minutes of  the 8 hours and 34 minute long Audiobook (54%) Again I am more than half way and I have read this before, but I have never listened to the Audiobook before so this is going to be my first impression of the Audiobook.
I listened to The Night Circus narrated by Jim Dale and I loved his narration.  Because The Night Circus and Harry Potter are so different it took me a little while to get used to the fact that it was the same voice reading them which kept making me feel like they should have been in the same universe.  Once I got over that I am loving his narration of Harry Potter!
The only thing I don't like is his voice for McGonagall.  It sounds almost Scottish at times? It bugs me a little, but isn't completely awful.
---
What new books are you reading right now? How are you liking them? Have you read either of these two books? How did you like them? (Please no spoilers!!!)