The Thief Who Pulled on Trouble's Braids
by Michael McClung
***** (5 out of 5)
Before I get into my review I want to shout out to Sigil Independent.  Sigil Independent is a writer's guild for self-published fantasy authors.  Right now they have 11 authors and all of them were finalists or semi-finalists in the Self-Published Fantasy Blog-Off (SPFBO).  I learned about Sigil through a guest post on Bibliosanctum's blog.  Go check it out!  Seriously, go read it! I am not going to try and re-cap it for you!
I commented on the post that I had never read a self-published book, but that I had read books from small publishers that were pretty atrocious when it came to spelling and grammar. (Trust me, if I can notice a grammar error, then its bad!) My point was supposed to be that just because someone has a publisher doesn't mean their work is good!  I don't know how well I articulated that, but I received an e-mail from M.D. Presley (the author of the guest post and one of the co-founders of Sigil) asking if he "could tempt [me] to the dark side of self-publishing with one of [their] books for review." He said "It's our hope we can burnish off some of that self-publishing stigma with one of our 40+ novels."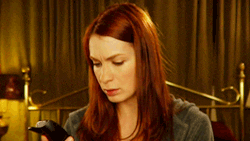 Of course I agreed! I LOVE fantasy books.  Plus he was the first person to ever contact ME asking for a review!! I know he probably e-mailed most, if not all, of the people who commented, but I don't care! He asked me to review a book!!! AND I got to pick the book!!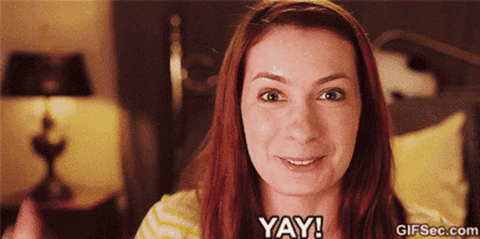 I chose The Thief Who Pulled on Trouble's Braids by Michael McClung (which I later learned was the inaugural winner of SPFBO) and I was not disappointed!
I HATE when a book is left "unfinished." By that, I mean I hate it when an author just cuts the book off in a random spot and calls it a "cliffhanger." It feels like their only goal is to get you to read the next book. This is not one of those books! This book is the perfect example of how a cliffhanger should be written!  Every loose end and plot point is closed.  You aren't left wondering what happened to anybody.  Everything is completed.  But yet, you still know there is more to the story and you want to keep reading to find out what happens next!!  Its a subtle difference and I am not explaining it very well, but this book hits the nail on the head! I felt no frustration or annoyance with the ending and I can't wait to read the next book! The ending was perfect!  Does that make sense? Do you feel this way about "unfinished" endings too?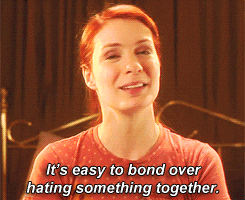 Amra is an awesome protagonist.  She is strong and skillful and has made a name for herself in a male dominated society.  And, she didn't have to use her looks or "feminine charm" to get there! Her looks are mentioned a few times and you get the impression she is not pretty, but grizzled and tough (at least that is what I am picturing) It was refreshing to have a book where there was almost no focus on looks.  You just got a basic description and that was it.  What the book did focus on was personality, and that actions spoke louder than words.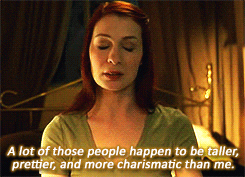 I liked the grey area that most of the book lived in.  Amra is a thief.  Her moral compass spins around a lot, but she is still a good person.  Even one of the bad guys isn't really so bad.  (I mean he is pure evil, but he is not motivated by evilness, its something else which I can't say)  Throughout the book you see a lot of the lines blurred and at times you can't tell who is friend and who is foe.  And again it comes back to actions speak louder than words.  Some characters might claim they are evil and don't care about anyone, but through their actions you can see that deep down they do care.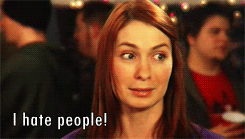 The only bad thing I have to say about this book is that some of the names were really weird, and I had trouble remembering who was who.  Its funny because just two days ago I answered a poll asking if you would rather read "Keyboard-smash fantasy names or all names that start with the same letter"  I picked Keyboard-smash fantasy names, and then completely coincidentally I started this book, later the same day.  The names in this book aren't "keyboard-smash" bad, but there were a couple that I struggled with.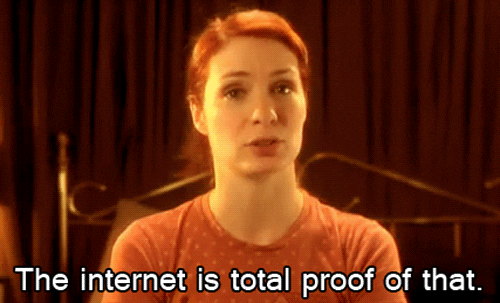 I loved this book! It was awesome and I can't wait to read the rest of the series!! (There are 4 books published right now, and according to Michael McClung's Blog the 5th book is tentatively scheduled to be released in September!)
If you are even semi interested in this book then go buy it right now!!! It is only $0.99!! I don't know how long this price will last! (though in the interest of full disclosure, I also don't know if it will change either, that could be the set price?) Check it out:
Michael McClung has a second series, The Skin Walker War, the second book just came out a week ago! The first book is also only $0.99.  So maybe check that one out too!
One last note before I go! (Sorry I know this is a long post!) if you are wondering why I used Felicia Day gifs its because she is in the web series called The Guild and because Sigil is a guild, it just felt right. (shhhh it doesn't have to make sense just deal with it)