Before reading this post, here are three things you need to know:
Pride and Prejudice is my favorite book
I strongly dislike love triangles.  (There are a few rare exceptions, but normally they just bug me.)
This post contains spoilers for Pride and Prejudice, so if you somehow don't know the story then don't read this post!
Yesterday, I had the most disturbing thought, and it has been bugging me ever sense:
Does Pride and Prejudice contain a love triangle?!?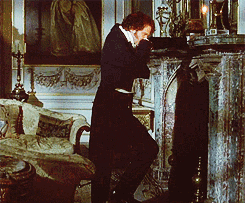 I blame Kay @ Hammock of Books for putting this awful idea into my head!!!! (just kidding I love her blog you should check it out!) She wrote a very interesting post about if ships are spoilers or not.  She had a great example where a ship consisting of people in a love triangle could spoil who ends up with who.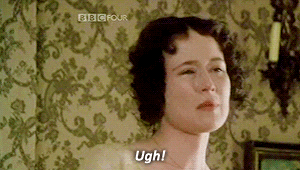 I was trying to come up with non-love triangle examples, so obviously I tried to think of one in Pride and Prejudice.  (its always my starting place) I thought to myself "If I had known that Darcy and Elizabeth ended up together would it have spoiled the story?"

It has been so long since the first time I read Pride and Prejudice that I honestly don't remember. Though, I think that it probably would have.  Elizabeth has so many potential suitors – Mr. Collins, Mr. Wickham, Mr. Darcy, and even Colonel Fitzwilliam for a bit. But does that make a love triangle?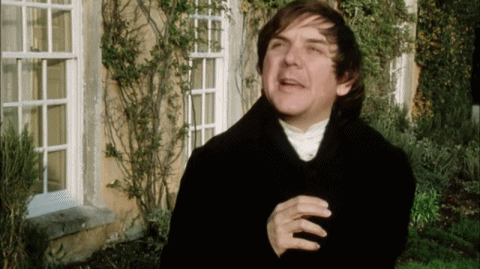 I looked up the definition of Love Triangle.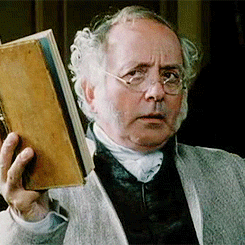 According to Wikipedia there are two main forms of love triangles:
The rivalrous triangle, where the lover is competing with a rival for the love of the beloved
The split-object triangle, where a lover has split their attention between two love objects"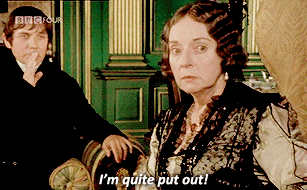 By these definitions, Pride and Prejudice has TONS of love triangles
Elizabeth / Darcy / Wickham
Elizabeth / Darcy / Collins
Elizabeth / Darcy / Colonel Fitzwilliam
Elizabeth / Wickham / Collins
Elizabeth / Wickham / Colonel Fitzwilliam
Elizabeth / Wickham / Collins
Elizabeth / Charlotte / Collins
Elizabeth / Lydia / Wickham
Elizabeth / Darcy / Caroline
Elizabeth / Darcy / Anne de Bourgh
Caroline / Darcy / Anne de Bourgh
Charles / Jane / Georgiana
Collins / Jane / Elizabeth
I am probably missing some but that is a LOT!!!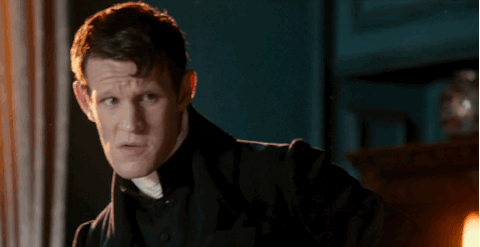 In case you are curious, here is a really helpful relationship map for Pride and Prejudice:
Wikipedia even goes on to mention that "Love triangles can either be relatively balanced, in which the two candidates each have a fair chance of ending up with the protagonist, or they can be lopsided, in which the hero or heroine has an obvious romantic interest in one of the candidates" That strengthens the argument that Pride and Prejudice contains Love Triangles!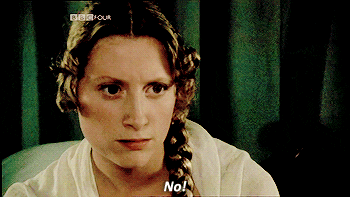 I don't want to accept this! But even the definition of "trope" doesn't help me!
"A literary trope is the use of figurative language, via word, phrase or an image, for artistic effect such as using a figure of speech. The word trope has also come to be used for describing commonly recurring literary and rhetorical devices, motifs or clichés in creative works."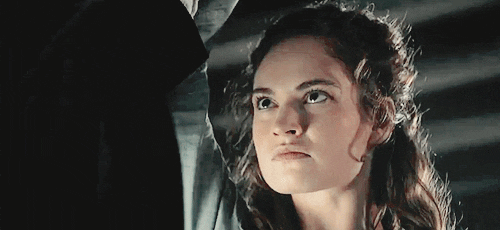 So I guess I will have to accept the fact that Pride and Prejudice has love triangles
Buuuuutt! I will make myself feel better about it because I still don't think that Pride and Prejudice falls into the spirit of the traditional Love Triangle Trope!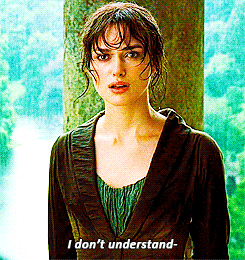 When I think of Love Triangles I think of Twilight, The Hunger Games, and The Remnant Chronicles.  I don't think of Pride and Prejudice.  When someone says "Love Triangle Trope" I think of the over the top, drug out, excruciating choice that never gets made.  It doesn't refer to the basis of multiple suitors and possible love interests.
So TECHNICALLY Pride and Prejudice contains love triangles, but I REFUSE to believe that it falls into the Love Triangle Trope.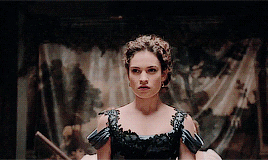 What do you think? Let me know! I really want to know! Please tell me I am not crazy!
Please tell me that Pride and Prejudice does not fall under the Love Triangle trope?!?