Welcome to my first ever discussion post!!!!
Do you love series? Do you hate series? Do you fall somewhere in the middle?
Did you know that "Series" is the plural of "Series"? And that "serieses" is not a word?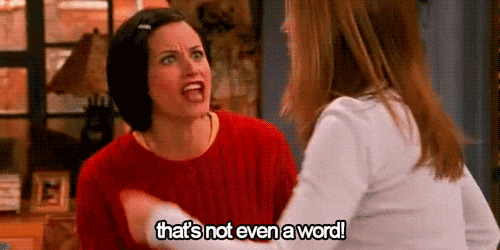 I am the kind of person that falls in the middle.  There are some things I love about series and some things I hate. And it bugs me way more than it should that "serieses" is not a word!
Before I get into the pros and cons of series, lets see some stats*:
Series I Started: 84
Series I Finished: 31
Series I didn't finish because all the books weren't released at the time: 25
Series I only read one book from: 17
Series that I lost interest: 11
Books Read: 266
Here is a lovely pie chart:
* These stats are based off my "master list" of books I have read but I started the list in 2016 so it is not even close to being complete.  It was impossible to remember and list every book I had ever read
Cons:
Waiting for the next book to be released – I did not finish 30% of the series I started because the final books weren't released.  That is a lot! I hate waiting for new books to come out! Especially if the previous book ended on a cliffhanger!  Of the 25 series I didn't finish for this reason I will probably only end up finishing 4 of them.  The others, it has been too long and I don't have the time/energy/desire to re-read the rest of the series in order to finish it.
Too many books – Some series (like Sookie Stackhouse and Stephanie Plum) just have too many books.  They are too time consuming to read them all and eventually I lose interest and want to read something different.
Not Reading them in order – Most series you have to read in order.  Other series (mostly romances) you don't.  But even if you don't need to read them in order for the book to make sense, you might spoil previous books by reading out of order.  I have the tendency to accidentally read a book in the middle of a series.  IF A BOOK IS NOT THE FIRST BOOK IN A SERIES THEY SHOULD MAKE IT VERY CLEAR ON THE COVER!!! (just sayin')
Cutting up a story – One of my biggest pet peeves is when a story is chopped up into multiple books without each book having its own plot.  Each book should have its own story that lends to the overall larger story. Sometimes its a subtle difference, but it can make or break a series for me.  For example, In Harry Potter and the Scorer's Stone, Harry beats the challenges and protects the stone.  Yes, he doesn't defeat Voldy, but something was still accomplished! That is how books in a series should work!  They can all work toward one final goal, but something should still happen in each book!
Pros:
Less Book Hangovers – usually when I get a book hangover it is after reading a stand-alone book.  When I am finished I feel like I need more, but there isn't more to be had.  With series you have more books! If you can read the whole series at once it is way more satisfying and you aren't left with as much of a void.  (or maybe you are left with one large void instead of 7 little ones haha)
Growing with the character – I grew up with Harry Potter. I was 8 ish and harry was 11 when I started reading the first book. By the time the series was over Harry was 18 and I was 16. We grew and aged together and it was awesome!
Character Growth – Obviously you can't grow with the characters in every series, I was extremely lucky with HP, but character growth is still better in series.  A character can grow more in 7 books than they can in 1.
Relationships – A lot of books have to speed up the formation of relationships (both platonic and romantic) in order to make it interesting, but it is not realistic.  You don't "find" your best friend or soul mate in the span of a few days or even a year.  You have to build those relationships and that takes a long time.  In series you get to see relationships bud at a more reasonable pace.
World building – There are two parts to this.  One is that you get to learn more about the world as the books progress.  You get to see and learn so much more in multiple books.  The second is that you don't have to start from scratch and have long explanations in each book.  Once the building blocks are laid the author can expand and enhance instead of starting over each time.
So to sum it all up, I like series as long as all the books are released when I am ready for them and as long as each book has its own story.  If the series is REALLY good then I don't mind waiting for the next release (tho I still don't want to) but if the series is just ok it won't survive a break.
What do you think about series? What Pros and Cons did I miss? What is your favorite series? Let me know!